Mumtaz Indian Restaurant
1582 York Ave, New York, NY 10028
Order now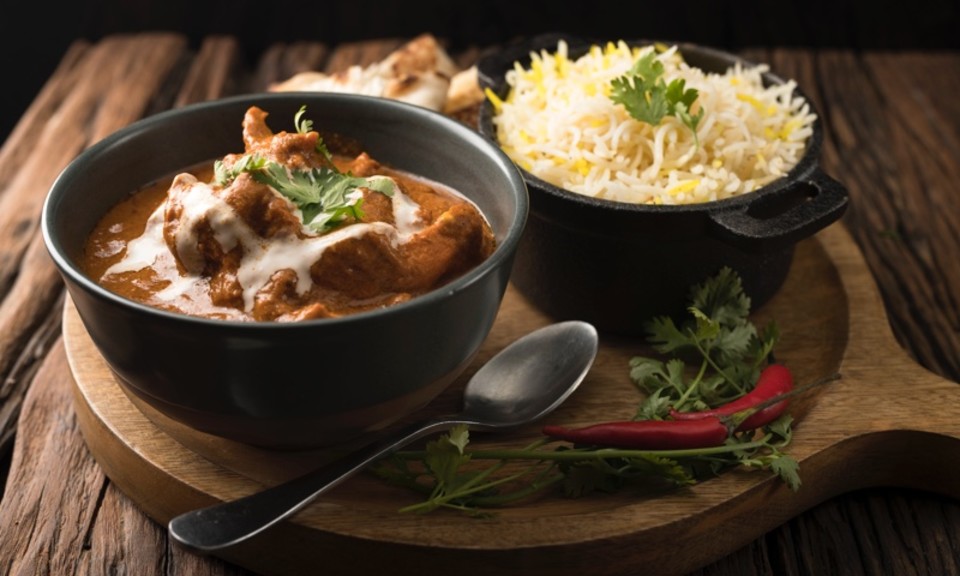 Kari
There was a technical issue with GrubHub and my food was late so I called the restaurant. They were very sorry and rushed my food order to me once they found out that I had been waiting. The korma was the best I've ever had and the delivery guy was very nice. Great place and will be ordering again soon.
Dana
We all love this restaurant. Chicken Tikka Masala is excellent and their poori is wonderful. The green sauce has a nice bite to it. Delivery is always on time and special requests are acknowledged. Great service!
Lizzy
Just found my new favorite Indian place!!
Good portions, not too expensive and even the side sauces were extremely delicious.
Frank
Very good food. Can be spicy which I like but beware if you don't. They will adjust if requested.
Lori
Excellent service. Portions very large. Offered drink on the house. Will definitely return.
vince
I don't always write reviews, but this place was amazing! There was a glitch in seamless and my order went through twice, they called me within a few minutes of ordering, and asked if I wanted one or both. Obviously I only wanted one so I told them I'd fix it by calling seamless. I immediately called seamless and about 5 mins after I got off the phone my food was here.

On to the food: lamb vindaloo was very good, I thought the garlic naan was just okay, but there was a ton of food, and it was one of the best values I've gotten for delivering Indian food, especially late at night. I'm definitely coming back based on customer service again, plus the food was quite delicious. I'm looking forward to having my leftovers for lunch.
Grant
I am British and have lived in New York for almost four years. I also backpacked around India as a student, and love Indian culture, but particularly the food.
We have such amazing Indian food in the U.K. but the U.S. generally doesn't. I missed it so much until...I discovered Mumtaz.
I would highly recommend. The food is delicious, they deliver very quickly, and it's well-priced. I've ordered from Mumtaz several times in the 3-4 weeks since I found it.
Joy
To me this is the best Indian restaurant in the City, far better than many of the more expensive ones. I've been going there for decades, long before they moved from Third Avenue and now with seamless, order from them when I feel lazy. Their portions are large, more than ample and they deliver everything hot and delicious within a half hour. The owner has the highest of standards and takes great pride in his restaurant.
Stephanie
Originally one of the dishes arrived extremely spicy even though we had ordered it mild. I called and explained and the man was very apologetic and sent a replacement dish with fresh rice that arrived very quickly and was exactly what we wanted and it was excellent. Mistakes happen, but their desire to make it right immediately was very much appreciated. I would definitely order from here again.
David
Delicious samosas, no grease, crispy pastry with savory meat filling. The mughlai paratha is similarly delicious with its caramelized onions and bits of bell pepper. The chicken bhuna was cooked to perfection: tender, juicy chicken, and a sauce with all the right spices to evoke memories of the best Indian food you've eaten. Mumtaz remains one of the best Indian restaurants on the UES.
About us
Dinner, Indian, Lunch Specials
Today

Delivery: 12:00 PM - 10:00 PM

Takeout: 12:00 PM - 10:00 PM

Delivery

Monday:

12:00 PM - 10:00 PM

Tuesday:

12:00 PM - 10:00 PM

Wednesday:

12:00 PM - 10:00 PM

Thursday:

12:00 PM - 10:00 PM

Friday:

12:00 PM - 10:00 PM

Saturday:

12:00 PM - 10:00 PM

Sunday:

12:00 PM - 10:00 PM

Takeout

Monday:

12:00 PM - 10:00 PM

Tuesday:

12:00 PM - 10:00 PM

Wednesday:

12:00 PM - 10:00 PM

Thursday:

12:00 PM - 10:00 PM

Friday:

12:00 PM - 10:00 PM

Saturday:

12:00 PM - 10:00 PM

Sunday:

12:00 PM - 10:00 PM